Oh man, another season wrapped up. Going into the finale I have to say I liked both designers. They are both uber talented and bring a different sense of style to the table. I'd be happy to watch either designer, and I was honestly just excited to see what kind of shows the ladies were going to come up with. This is no easy task, there are SOOOOO many design shows, and in a competition it's important that their concept seems original and intriguing so viewers will want to watch.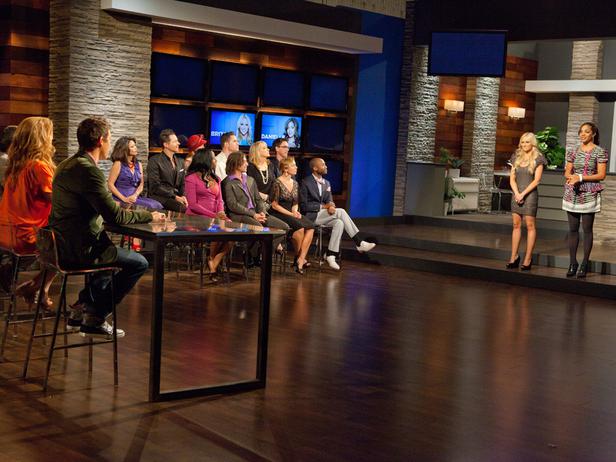 So Danielle's show was Shop this Room. She was going to focus on shopping and how to find and incorporate one-of-a kind pieces. Good concept, she can spin it for any client and any design style without pidgin holing herself. Britany's show was Picture Perfect Spaces. I like that she wanted to incorporate her photography into her show. Both show concepts were good, and not too gimmicky. I secretly wanted Britany to incorporate her photography experience on how to make a room look as good as the professional interior photo. It's a question clients always ask, and I think a perspective Britany could really spin to make her own. She already designs well for camera I think viewers would love to know how to make similar choices.
Anyways onto the rooms.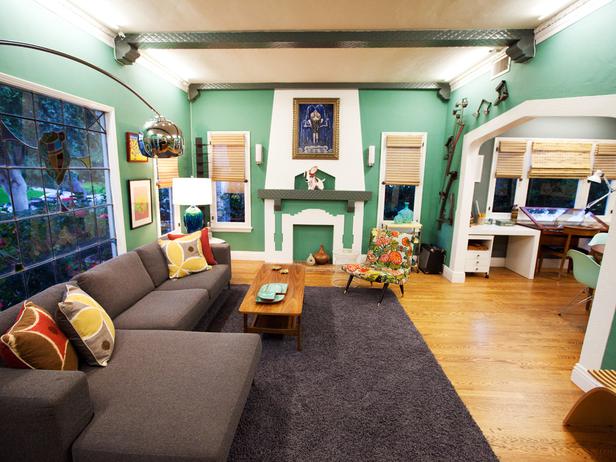 Danielle had the artsy couple. Out of the two clients I think she lucked out, and also had a big challenge. These people were so fun, and could handle a bold space. The challenge: incorporate the clients personal art, and needs for an art studio into a well designed space that feels like home, and not an art gallery. She did that extremely well. The wall color is bold, and a color I haven't really seen used a lot. It feels original, and has hints of mid-century without feeling like time warp back into the mid-century. I'm a little confused on what the fireplace detail is, but since I can't tell whats going on with the green painted inset I'm not gonna judge it, but I'm not gonna love it either.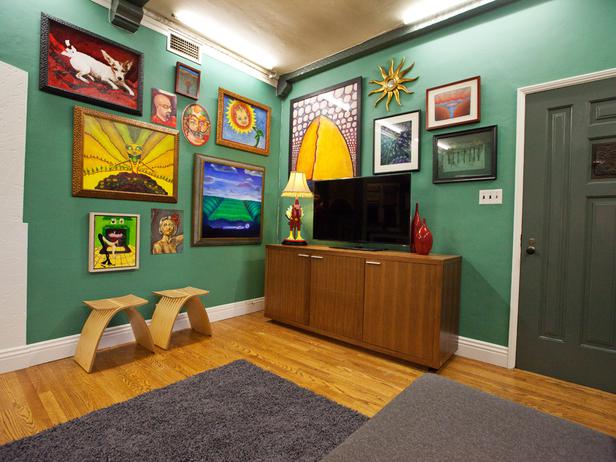 The art is curated and she was able to take all those smaller pieces and create a big moment. I like the way they fill the corner and the TV blends into the gallery so it's not an eye sore. I don't think you have to hide a television, and here is a way to make it not look like a big black hole.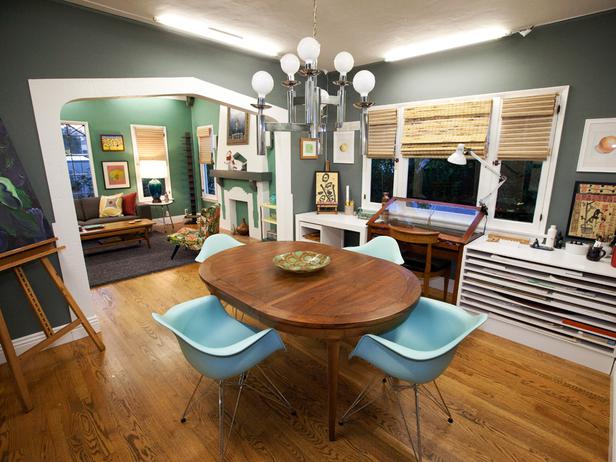 The new art studio by the window is pretty and I love the desk and built ins. She used the existing table and brought in new chairs. In normal design most homeowners have pieces they want to keep and cannot afford to just "get rid of everything." It's not realistic and I like how she is able to show how to elevate existing pieces to give the entire room a designer feel. So bravo Danielle. The show was good, she's natural on camera and doesn't feel hosty.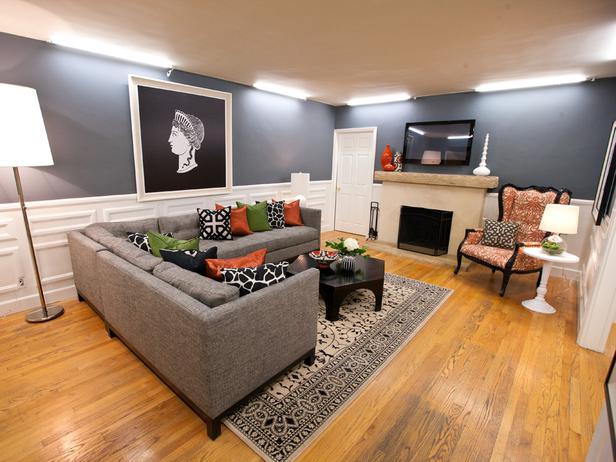 And then we have Britany's space. She had a more "clean line" family. Again a beautiful room. I like the wainscoting, and I like the more traditional rug with the contemporary sectional. The room feels clean, but it still has character.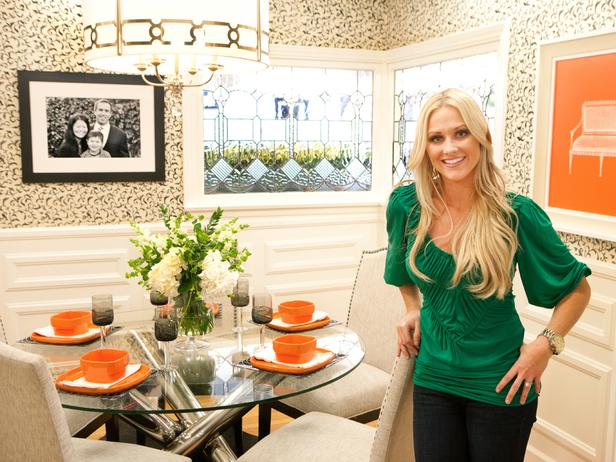 I also like how the wallpaper in the dining room mimics the rug, and the pops or orange are refreshing. It's a classy well designed space. I like that you can tell it's a Britany room. Having a signature style is great, I mean you can spot a Bromstad room from a mile away and he's the most successful design star to date 🙂 Her show was good. Her energy levels were great. I was loving when she got the Victorias Secret windblown hair while doing her wallpaper segment. My only critique for Britany is it felt a little rehearsed. You could tell she wanted to win so badly, and was determined to get a perfect take and deliver on point tips, I just wish the delivery felt a bit more organic. In a non-competiton setting I'm sure she would be incredible.
So in the end two great designers, two great rooms, and two great shows. Danielle takes the prize, but from reaction it looks like Britany is gonna take fan favorite and deservedly so. BUT still vote for her…we get to see Danielle's new show next week, and Hilari (another fan favorite) is going to be on Design Star All Stars so fan favorite season 7 should go to Britany!
-Bex